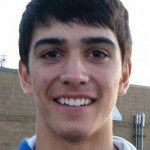 David Cramer
---
4 w
Posted: 4 w
Define Your Purpose and Goals:
Determine the purpose of your website. Is it for personal blogging, business, e-commerce, portfolio, or something else? Define your goals and what you want to achieve with the website.

Choose a Domain Name:
Your domain name is your website's address on the internet (e.g., www.yourwebsite.com). Choose a name that's relevant to your content and easy to remember.

Select a Web Hosting Provider:
Web hosting is where your website's files and data will be stored. Choose a reliable hosting provider that offers the features and resources you need.

Pick a Website Platform:
There are several platforms you can use to build your website, such as WordPress, Wix, Squarespace, and more. Choose one that aligns with your technical skills and requirements.

Choose a Website Template or Theme:
Most website platforms offer a variety of templates or themes that you can customize to match your brand and style.

Design Your Website:
Customize the template or theme to create the desired look and feel. Add your logo, images, colors, and typography to make the website unique.

Create Content:
Develop the content for your website, including text, images, videos, and other media. Ensure that your content is engaging, informative, and relevant to your target audience.

Set Up Website Structure:
Organize your content into logical categories and pages. Common pages include Home, About Us, Services/Products, Blog, Contact, and more.

Optimize for SEO:
Implement basic search engine optimization (SEO) practices to help your website rank higher in search engine results. Use relevant keywords, optimize images, and create descriptive meta tags.

Test Responsiveness:
Ensure that your website is responsive, meaning it displays correctly on various devices and screen sizes, from desktops to smartphones.

Test Functionality:
Test all interactive elements, links, forms, and other features to ensure they work as intended.

Review and Revise:
Review your website thoroughly. Check for typos, broken links, and other errors. Get feedback from others to identify areas for improvement.

Secure Your Website:
Implement security measures to protect your website from hacking and other online threats. Use strong passwords and consider adding an SSL certificate for data encryption.

Launch Your Website:
Once you're satisfied with your website, it's time to launch it. Make sure your domain is properly connected to your hosting, and then publish your website for the world to see.

Promote Your Website:
After launching, promote your website through social media, email marketing, and other channels to attract visitors.

Monitor and Update:
Regularly monitor your website's performance using analytics tools. Update your content, design, and features as needed to keep it fresh and relevant.
Share on my timeline